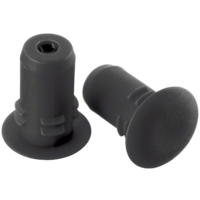 Plug Tag
Nuevo
HID
Módulos RFID
Low frequency RFID tags enable improved tracking of plastic waste bins and containers.
HID Plug Tag transponders enable the cost-effective tagging of plastic residential, commercial and industrial waste containers for tracking usage via radio frequency identification (RFID).
Automated tracking accelerates waste management processes, and enables pay-as-you-throw and recycling incentive programs, while eliminating error-prone and expensive manual data collection methods historically used for these systems.
The durable Plug Tag housing protects embedded electronics, delivering reliable performance in harsh waste management and logistics environments.
Aplicación en:
Waste management
Residential, commercial and industrial waste bin tracking
Recycling compliance monitoring
Improved invoicing and service accuracy
Route optimization systems
Incentive-based waste and recycling programs
Returnable transport items
Perishable produce crates
Stock system bins
Características:
Easily integrated, yet tamper resistant – inserts securely into standard pre-drilled holes in waste bins and containers
Sturdy – resistant to liquid (100% waterproof (IP68)), thermal fluctuation, vibration and shock
Unsurpassed quality – fully automated HID manufacturing and direct-bonding technology ensure dependable performance
Noticias relacionadas
No hay noticias relacionadas