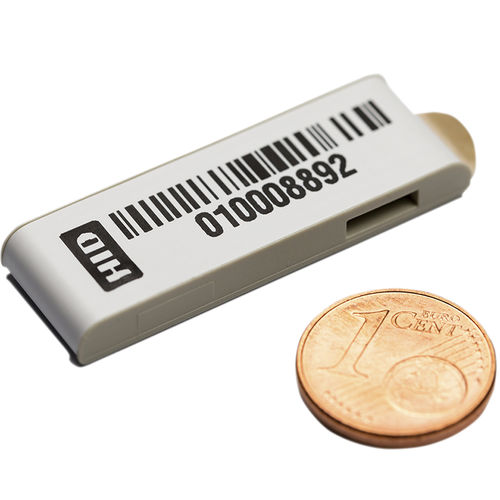 TapMark
Nuevo
HID
Módulos RFID
Slim rain® uhf transponders mount to surface of any indoor asset. Provide unique identities to each of the thousands of indoor assets like office furniture, technical equipment or IT assets within complex datacenters. The RAIN® UHF RFID technology of the TapMark™ tags helps to rapidly locate each component and uniquely identify it for inventory or maintenance purposes.
With TapMark tags in place; datacenter and facilities managers can perform faster, more accurate inventories, easily locate individual components, and implement automated security routines. Hardware can be optimized throughout its lifecycle, and easily identified when maintenance
Aplicación en:
Asset tracking and logistics - Information technology (IT) system components
Blades, routers, servers, etc.
PCs, Laptops, Monitors, Printers
Office furniture
 Indoor equipment e.g. water cooler, fridges, projectors, etc.
Características:
Small, thin-profile tags for seamless identification of indoor assets
Broadband RAIN UHF tag delivers read ranges up to 9.8 ft (3 m) whether mounted to metal, plastic or wood
A variety of mounting options allow tag fixation to virtually any surface
Multiple fixation options: zip-tie, stickers, screw, magnet
Broadband 865 to 956 MHz, on or off metal
Monza R6 IC, 96 bit read/write
EPC memory Read range up to 9.8 ft (3 m)
EPC Global Class 1 Gen 2, ISO 18000-6C
Noticias relacionadas
No hay noticias relacionadas